Welcome
Step back in time
An elegant, old world sanctuary that delivers on traditional hospitality. With period decor, a curated collection of rare and vintage wines & spirits, and both classic & contemporary cocktails, Baedeker will transport you to a 1930's Brisbane – a gentrified age when, amid World War II, glamour and sophistication held sway. Go on, step back in time.
Stay For
A Drink
Make yourself at home, in our home. Baedeker is designed to capture the best of the old world, from near and far, under one roof. Enjoy true hospitality, premium food and carefully curated wines from around the world in our prohibition inspired hideaway. If the underground vibes don't sway you, check out our other characterful spaces…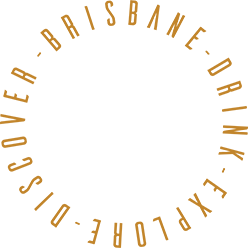 CELLAR
A prohibition inspired hideaway, concealed behind a rotating bookcase. A space to indulge; book in for an intimate wine or whisky tasting night or wow friends, family or colleagues with a private dining experience.
ENJOY
A HUB FOR UNIQUE EVENTS
Inspired by our characterful space, we're motivated to fill your events calendar with experiences like no other, but we also invite you to host your own out of this world events in an unforgettable space.  Check out our interactive 3D virtual tour of the venue here…
What's On
Magnum Series Dinner
Where size does matter! A series of dinners featuring magnum wines from our extensive cellar.
What's On
Whiskey Mist
Brisbane's ultimate whiskey tasting experience on 30 and 31 October
What's On
Wine Dinners
Enjoy a three-course meal paired with wines from our favourite wineries.
What's On
Sunday Blues Jam
Held on the first Sunday of the month, join The Colonel's Blues Jam for some live music and dancing
Tim
Worth checking out
Do not walk past this little hidden gem!  Its quaint, cosy seating areas are perfect for a night cap or a few quiet drinks with close friends.  The bar staff are very personable and know their trade. This is one of Brisbane's best kept secrets.
Eliza
Love the atmosphere
Always love the atmosphere at this place, it's so special & takes you out of ordinary life. I loved being a party of two wedding events here!
Louisa
Amazing bar. Love the atmosphere.
Amazing bar and excellent wine list. Recently experienced the private dining space which is just fab and the food was outstanding! Looking forward to having a few more drinks and events here in future!
Sarah
Love this place
Came across it purely by accident but then some say everything happens for a reason. The atmosphere is warm and welcoming, the wine selection is fab and Steve is a wonderful host! Do yourself a favour and pop in sometime.
Kimberley
Amazing atmosphere
The team has created a place you can escape and just enjoy great company and amazing wine. Best place wine bar in Brisbane hands down.
Bryanna
Magical wine
The wine is magical, the port next level, the ambience unmatched, just the perfect spot to sip, enjoy and dream! Well done.