Est. 1909
Modern vibes; Period spaces
Visit a captivating heritage listed building. Once a working inner-city flour mill, later an airforce army barracks and today, an old world inspired wine bar – a hidden gem of Fortitude Valley. Built in 1909, our walls hold many stories, many memories, but also a magical space we hope will inspire you to make your own.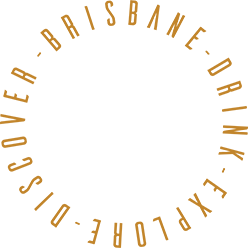 Behind the space
A piece of the old world
This grand brick tower has seen some colourful residents walk through its doors over the past century. Starting its life as a flour mill in 1909 bustling with factory workers, later graduating to an army barracks for WWII pilots, its no wonder this heritage-listed beauty has stories to tell. The birth of Baedeker has attracted an eclectic mix of wine and whisky connoisseurs, garden bar lovers and event hosts, with the fan club diversifying by the day with the evolution of the space.
old meets new
BAEDEKER BAR
Our vision is to reignite an appreciation for true hospitality, premium food and beverages, and unforgettable experiences, enjoyed in characterful spaces. We are an 'experience' in every sense of the word and the venue of choice for bar goers, event hosts and event attendees alike. Baedeker is a timeless space built off the back of genuine hospitality that is constantly evolving with you in mind.
Tim
Worth checking out
Do not walk past this little hidden gem!  Its quaint, cosy seating areas are perfect for a night cap or a few quiet drinks with close friends.  The bar staff are very personable and know their trade. This is one of Brisbane's best kept secrets.
Eliza
Love the atmosphere
Always love the atmosphere at this place, it's so special & takes you out of ordinary life. I loved being a party of two wedding events here!
Louisa
Amazing bar. Love the atmosphere.
Amazing bar and excellent wine list. Recently experienced the private dining space which is just fab and the food was outstanding! Looking forward to having a few more drinks and events here in future!
Sarah
Love this place
Came across it purely by accident but then some say everything happens for a reason. The atmosphere is warm and welcoming, the wine selection is fab and Steve is a wonderful host! Do yourself a favour and pop in sometime.
Kimberley
Amazing atmosphere
The team has created a place you can escape and just enjoy great company and amazing wine. Best place wine bar in Brisbane hands down.
Bryanna
Magical wine
The wine is magical, the port next level, the ambience unmatched, just the perfect spot to sip, enjoy and dream! Well done.